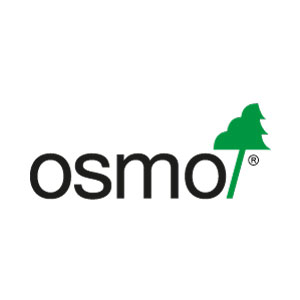 OSMO Country Colour – 750ml – Light Grey
£33.70
Extremely weather and UV resistant
Very water and dirt resistant
Reduces wood swelling and shrinkage
Natural wood grain is hidden
Microporous, breathable finish which does not crack, peel or flake
No sanding necessary for future applications
FREE Delivery to UK mainland, orders before 11am dispatched the same day

 
Country Colour is a wood finish for exterior wood surfaces, which offers excellent colour diversity.
Brand

OSMO

Surface preparation

Wood surface must be clean, dry and frost-free (moisture content max. 20%).
Osmo Country Colour is ready to use. Do not thin. Stir well before use.
If possible, please apply the first coat to all sides before installation.
Clean old microporous stains thoroughly. Old paints and lacquers must be completely removed.
As a general rule, wear a dust mask during sanding works.
The finished surface is influenced by several factors, including the condition of the wood. Therefore, a trial application is always required, especially for unfamiliar surfaces.
If additional protection against blue stain, rot and insects is desired, pre-treat the wood if possible on all sides with Osmo WR Base Coat.

Application:

With Osmo Flat Brush or Osmo Microfibre Roller, apply thinly and evenly to the clean and dry wood along the wood grain and spread well.
Allow to dry for approx. 10-12 hours under good ventilation.
After drying, apply a second coat – also thinly.
For renovation works, one coat applied to the clean and dry surface is usually sufficient.
Generously apply the gel in the direction of the wood grain.
After 20 minutes clean the surface with a brush,.
Rinse with a lot of water.
After 48 hours apply a wood finish
Leave to dry for around 3 minutes, and buff to finish with a soft cloth.

The application of additional coats will deepen the existing colour / shade and significantly enhance the resulting sheen level.

NOTE

If surfaces in outdoor areas (e.g. windows, cladding) should have additional protection, apply one top coat of Osmo UV-Protection-Oil Clear (410 without film protection or 420 with film protection) after thoroughly drying. This protects against dirt contamination and extends the life of the finish. For Country Colour White 2101, please use Natural Oil Woodstain White 900.
Country Colour, which has been trusted for over decades, is also available in the colour of your choice.
Starting from 2.5 litres per colour tone, available in 186 RAL Classic and 1950 NCS colour tones, as well as with biocidal film protection additives.
Many wood species contain water-soluble coloured extractives which may leach out naturally when weathered.

Using power washers will severely decrease the coverage of the finish and general or multi-purpose cleaners will increase the frequency of maintenance and recoating.

Care

Regular Cleaning: Damp cleaning with Osmo Decking Cleaner using Osmo Decking Cleaning Brush.

Occasional Maintenance: If necessary, intensive cleaning and refreshing using Osmo Wood Reviver Power Gel or Osmo Gard Clean.

Recoating: Simply re-apply one coat onto the clean and dry surface when signs of wear become visible.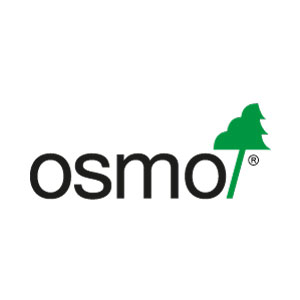 The only producers to coat our wooden products with wooden finishes from our own product development and production. Worldwide the name Osmo stands for quality from Germany.
OUR
140-years of experience handling wood and over 50-years of developing our own finishing systems gives us in-depth competence in both areas, you can benefit from our experience.
SUSTAINABLE
The foundation of Osmo wood finishes has been based upon purified and refined natural resources which are carefully harvested into natural oils and hard waxes. Good for wood, and the environment.
MISSION
Preserve the natural beauty and durability of wood with only the highest quality and environmentally friendly products that you can rely on.
By using carefully harvested natural oils and hard waxes, Osmo is proud to call its products vegan.
Osmo harnesses all the goodness of nature, without using ingredients from any animals.